Highest paid actors in Hollywood
No. 1 George Clooney
$239 Million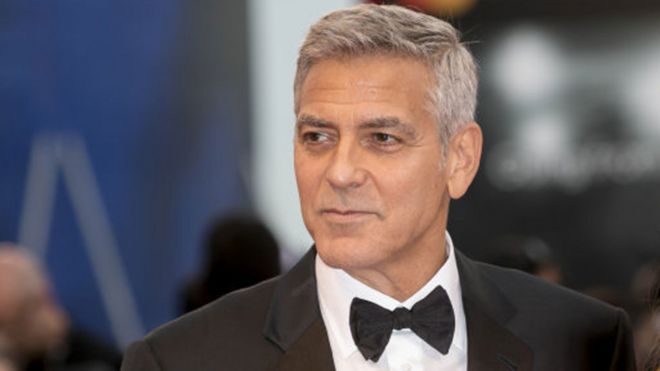 George Clooney is an American actor he is also and filmmaker and a good film producer and one of the highest paid actors in the world.  He starts his TV carrier in 1984 and later he become the most famous and highly paid actor. George Clooney is an Oscar winner actor he wins the two   Academy awards one of his outstanding performance in Syriana and another one for the screenplay of the good night and good luck. So it is easy to understand that why he is the highest paid actor.
No.2 Dwayne Johnson (The Rock)
$124 million
Dwayne Douglas Johnson is also an American famous actor, wrestler, and film producer he is best known for his name The Rock. His net worth is $220M. He has very lovable personally that why is 7th must follow Celebrity on Instagram.
No. 3 Robert Downey Jr.
$81 million
Robert Downey Jr is best known for his role in Ironman movie series (Tony Stark). He has very attracted full attitude that why people like him in all movie like in Ironman and also in averages. People also say that avenger series become famous only due to Robert Downey Jr. He is also the most attract full personality in Hollywood that's why he is in the list of most highly paid actors.. If we talk about his net worth he has the net worth of $300.
No. 4 Chris Hemsworth
$64.5 million
The American actor Chris Hemsworth is at 4th number in the list of the highest paid actors.  He is famous for his role of THOR in avenger and also of his movie THOR.  He also played a very good role in many another movie like in Bad Times at the El Royale, star trek and snow white and the hunted. He earned $68 Million in 2018.
No. 5  Jackie Chan
   $45.5 million
Jackie Chan is a most famous actor he is also a Martial Arts Expert and also an Oscar award-winning actor. He is one of the actors who creates the history because of his outstanding acting and struggles Moreover his the most experienced actor in the world. His net worth is $350 million.
Would you like to read more interesting articles then please click on the following links